Attention A T users. To access the menus on this page please perform the following steps. 1. Please switch auto forms mode to off. 2. Hit enter to expand a main menu option (Health, Benefits, etc). 3. To enter and activate the submenu links, hit the down arrow. You will now be able to tab or arrow up or down through the submenu options to access/activate the submenu links.

Center to Improve Veteran Involvement in Care (CIVIC)
CIVIC Staff and investigators
STEVEN DOBSCHA, MD is the CIVIC Director. His research focuses on topics that are highly relevant to the care of Veterans including chronic pain, prescription opiate use, suicide prevention, and patient-centered care. In the past five years, Dr. Dobscha has received HSR&D funding for two studies that examine care received in proximity to suicidal ideation and suicide. The first study examined administration and outcomes of suicidal ideation assessments among Veterans receiving care in the VA, and the second study is investigating the VA primary care received by Veterans before suicide. He recently received VA HSR&D funding for a study to examine impacts of Veteran electronic access to mental health progress notes. He is also partnering with the Technology and Telehealth (T2) group in Puget Sound to examine effectiveness of a new smartphone app in reducing suicidal thoughts; this study is funded by the Military Research Consortium. Finally, Dr. Dobscha is continuing his work investigating pain among Veterans via a National Institute of Aging study examining correlates and improvements in pain scores over time in older Veterans. Dr. Dobscha also serves as Research Consultant for the VA Portland Health Care System Mental Health and Clinical Neuroscience Division. Dr. Dobscha served this past year on the HSR&D CDA review panel and Mental Health Scientific Merit Review Board. He is Professor of Psychiatry at Oregon Health & Science University and Member, Portland VA Research and Development Committee, Depression Team Lead for the national VA Innovations Initiative, and national VA Representative to the Military Suicide Research Consortium.

Dr. Dobscha's current projects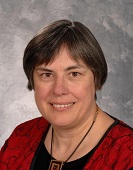 LINDA GANZINI, MD, MPH is CIVIC Associate Director and Professor of Psychiatry and Medicine at Oregon Health and Science University. Her research focuses on ethics, end of life care, suicide and barriers to medical care among patients with comorbid medical and psychiatric disorders. Within CIVIC her primary focus is on mentoring and assisting young investigators, as well as developing the Center's community participatory research emphasis. Dr. Ganzini organizes the biweekly COIN Center Research Conferences and meets biweekly with the research trainees for a "research in progress" session. Dr. Ganzini's HSR&D funded service director project entitled "Veterans, Researchers and IRB Members Experiences with Recruitment Restrictions" (IIR 11-403) is entering its third year. Analysis of Phase 1 interviews of VA researchers is ongoing. The study is actively recruiting IRB chairs for Phase 2 and Veterans for Phase 3.

Dr. Ganzini's current projects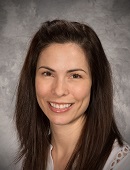 KATHLEEN CARLSON, MS, PHD is a CIVIC Core Investigator and Associate Professor of Epidemiology at the Oregon Health and Science University (OHSU) School of Public Health. Dr. Carlson trained in injury epidemiology and health services research and has been conducting VA research since 2006. She participated in the VA Advanced Fellowship in Health Services Research at the Minneapolis VA Healthcare System from 2006-2008 and completed a VA HSR&D Career Development Award from 2010-2015. Dr. Carlson's work focuses on the co-occurrence of physical and psychological trauma among returning Veterans and their post-deployment reintegration into families, work, and community; she is currently examining employment outcomes and vocational services for Veterans diagnosed with traumatic brain injury (TBI). Her research also focuses on the epidemiology, prevention, and control of TBI and other traumatic injuries; opioid and other medication safety; and epidemiology of, and clinical services for, tinnitus. Dr. Carlson teaches Masters- and Doctoral-level epidemiology students in the School of Public Health. She serves as Co-Director of the CIVIC HSR&D advanced fellowship with Dr. Ganzini, leading the training and development of social scientist fellows.
Click here for more information on Dr. Carlson's current VA HSR&D study.
Click here for more information on Dr. Carlson's current NIH NIMH study.

Dr. Carlson's current projects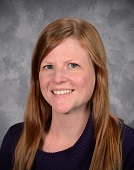 LAUREN M. DENNESON, MS, PHD trained in social psychology and public health, has worked in health services research at the VA since 2009. Dr. Denneson's primary areas of interest are solution-focused approaches to mental health care and promotion of psychological well-being. She recently received funding to investigate the VA healthcare received by women Veterans who died by suicide and serves as co-investigator on several studies of suicide prevention and intervention. She also serves as a co-investigator on a study examining the patient-provider relationship in the context of Veteran online access to mental health progress notes. Dr. Denneson completed her BA in Psychology at the University of Minnesota and her MS and PhD in Applied Social Psychology at Portland State University.

Dr. Denneson's current projects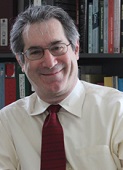 MARK HELFAND, MD, MS, MPH is Professor of Medicine and Professor of Medical Informatics and Clinical Epidemiology at the Oregon Health & Science University. He is board-certified in Internal Medicine and practices hospital medicine at the Portland VA Medical Center, where he is a staff physician. He directs the VA Evidence-Based Synthesis Program Coordinating Center, the Scientific Resource Center for the Agency for Healthcare Research and Quality (AHRQ) Effective Health Care Program, and the new West Coast branch of the US Cochrane Center.

Dr. Helfand is the PI of a newly funded HSR&D project, DIPEx USA: Veteran Experiences with Social Reintegration after TBI. He has served on the Methodology Committee of the Patient-Centered Outcomes Research Institute since 2011, and was Editor-in-chief of Medical Decision Making from 2005 to 2012. Dr. Helfand received an AB and BS from Stanford University, an MD and MPH from University of Illinois Medical School, and an MS in health services research from Stanford University.

Dr. Helfand's current projects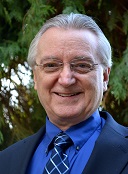 JAMES HENRY, PhD, was hired at the VA Portland Health Care System (VAPORHCS) in 1987 to work in the Auditory Research Lab. He played a key role in preparing an application to create the VA RR&D National Center for Rehabilitative Auditory Research (NCRAR), which has been funded since 1997. For the past 20 years he has devoted his career to tinnitus research. He has received funding for 25 grants to study various aspects of tinnitus clinical management. His overall goal is to develop and validate clinical methodology for effectively helping Veterans who are afflicted with bothersome tinnitus. To this end, he has led the effort to develop the method of Progressive Tinnitus Management (PTM), which is endorsed by VA Central Office as the standard method of tinnitus management for VA hospitals. Dr. Henry is striving to expand access to PTM among Veterans in need - in essence, to bridge the "gap" between research and practice.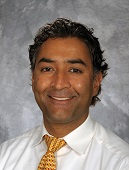 DEVAN KANSAGARA, MD, MCR is Associate Professor of Medicine and Associate Professor of Medical Informatics and Clinical Epidemiology at Oregon Health and Science University. He practices internal medicine in the VA Portland Health Care System. Dr Kansagara directs the Portland Evidence-based Synthesis Program, one of four sites nationally responsible for developing evidence syntheses to help guide VA policy. He currently serves as a member of the American College of Physicians Clinical Guidelines Committee. Dr Kansagara's other main area of interest is health systems redesign. He was recently the principal investigator of the Portland Patient-Aligned Care Team demonstration laboratory, one of five sites nationally conducting evaluations of the VA's medical home implementation. He also helped develop, implement, and study the Care Transitions Innovation, a multi-component transitional care intervention for socioeconomically disadvantaged individuals. Dr Kansagara completed his BA in English at Amherst College. He received an MD from the University of Connecticut School of Medicine, and completed residency training at Yale University. He received his Masters in Clinical Research from Oregon Health and Science University.

Dr. Kansagara's current projects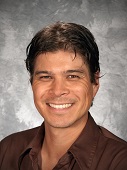 TRAVIS LOVEJOY, PHD, MPH is a clinical psychologist with specialized training in quantitative methodologies, health psychology, behavioral medicine, and substance use disorders. Dr. Lovejoy's research interests include the scientific development, testing, and implementation of theory-based clinical and health services interventions that improve individual and population health. He is currently in the second year of a 5-year VA HSR&D-funded Career Development Award that examines novel treatment approaches for chronic pain in veterans with co-occurring substance use disorders. Dr. Lovejoy's research approaches include large retrospective administrative database studies, clinical and health services efficacy and effectiveness trials, and mixed methods approaches to study the implementation of evidence-based practices. Dr. Lovejoy is the Lead of the CIVIC Implementation Science Core and Executive Committee Member of the Oregon Health & Science University Dissemination & Implementation Research Collaborative.

Dr. Lovejoy's current projects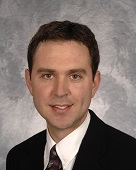 BENJAMIN MORASCO, PHD is a staff psychologist at the VA Portland Health Care System and Associate Professor in the Department of Psychiatry at Oregon Health and Science University. His primary research focus is on improving the safety and effectiveness of treatment for chronic pain. Dr. Morasco's currently funded projects are examining chronic pain treatment outcomes for patients prescribed chronic opioid therapy, evaluating barriers and facilitators for different strategies to reduce prescription opioid abuse, and conducting a randomized trial of an intervention designed to improve the safety of opioid therapy for patients with chronic pain. He also collaborates on other projects examining strategies for improving pain care for Veterans living in rural settings, opioid discontinuation, treating pain in patients with substance use disorders, and decision support to improve safety in pain management. He is a member of the Portland VA Research and Development committee, serves on local and national pain management workgroups, and is a supervisor with the clinical psychology training program at the VA Portland Health Care System.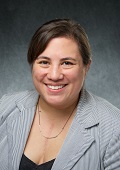 SARAH ONO, PHD is a cultural anthropologist with extensive ethnographic and qualitative data experience who specializes in the complementarity of interview, observational, and focus group methods in health services research settings. Dr. Ono joined CIVIC as a Core Investigator and qualitative methodologist in 2014. Previously, she directed the Qualitative Core for CADRE, the Veterans Rural Health Resource Center-Central Region, and the VISN 23 PACT Demonstration Lab at the Iowa City VA Health Care System. Past projects include: rural access to health care; HIV telehealth care delivery; VA use of new media; smoking cessation interventions; infection prevention; policy implementation; dual-use and co-management; PACT implementation; and military sexual trauma. Her current focus is on patient-centered care, health care communication, and participatory approaches to health care. Along with Drs. Ganzini and Saha, Ono is developing CIVIC's infrastructure for participatory research.

Dr. Ono's current projects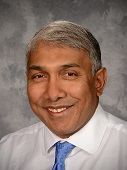 SOMNATH SAHA, MD, MPH is a CIVIC core investigator and Professor of Medicine, Public Health & Preventive Medicine, and Medical Informatics & Clinical Epidemiology, at the Oregon Health & Science University (OHSU). He has maintained a research program focused on health care disparities and patient provider relationships since completing his HSR&D CDA in 2009. He recently completed his HSR&D funded study entitled "Measuring Cross-Cultural Competence in VA Primary Care" (ECV 04-296), and a follow-up study, "Opening the Black Box of Cultural Competence," (IIR 14-007) was approved for funding and will begin soon. He is a co-investigator another VA disparities-related research project, "Motivating Providers to Reduce Racial Disparities in Their Own Practice" (IIR 11-328-2, PI: Burgess). He will also be a co-investigator on a project, "A Patient-Centered Intervention to Improve Opioid Safety" (1I01HX001583), led by Dr. Morasco. Dr. Saha is a member of the Disparties Task Force for the Society of General Internal Medicine and serves on the Board of Directors for the American Academy on Communication in Healthcare. He continues his service as a reviewer on the HSR&D Scientific Merit Review Board. He and Drs. Ono and Ganzini are leading the participatory research development of the CIVIC.

Dr. Saha's current projects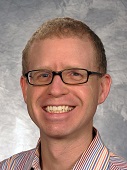 CHRISTOPHER SLATORE, MD, MS is a CIVIC Core Investigator and Associate Professor at Oregon Health & Science University. Dr. Slatore recently completed his HSR&D CDA, which was a mixed-methods study of patients with pulmonary nodules. He has published six journal articles related to this project. Other ongoing projects focus on the prevention, detection, treatment, and healthcare delivery for patients with tobacco-related lung diseases, chiefly lung cancer and chronic obstructive pulmonary disease (COPD). His research aims to improve patient outcomes and innovative approaches to treatment in these areas. Dr. Slatore is also funded by the Radiation Oncology Institute to compare patient-centered outcomes for patients who receive surgery versus a novel radiation therapy for early stage lung cancer. Dr. Slatore is co-investigator on an IIR that examines costs and efficiency of patients with lung nodules. He is a member of the Department of Veterans Affairs Lung Cancer Screening Clinical Demonstration project through the National Center for Health Promotion and Disease Prevention. Dr. Slatore's work has been substantially supported by our Center, including grant submission support, mentoring from our Center's senior investigators, and assistance from our statistician and data analyst.

Dr. Slatore's current projects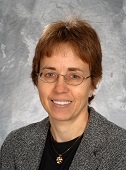 PATRICIA TAYLOR-YOUNG, PHD, RN, FNP-BC Is the Principal Investigator for a two year NRI funded pilot study to examine the feasibility of group acupuncture for symptom management in Veterans undergoing antiviral treatment for hepatitis C. Dr. Taylor-Young is an Assistant Professor, School of Nursing, Oregon Health Science University. She is a voting member of the Portland VAMC Institutional Review Board.

Dr. Taylor-Young's current projects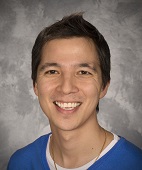 ALAN TEO, MD, MS, a psychiatrist who completed the Robert Wood Johnson Foundation Clinical Scholars Program, joined our Center in 2013. Dr Teo's primary research focus is on the role of social relationships in influencing mental health outcomes. He is interested in how social support and social ties-with peers, family, and others-can buffer against mental illness, and conversely how social isolation may be both a risk factor and negative outcome of mental illness. He has expertise in cultural psychiatry as well as hikikomori, a severe form of social withdrawal. Dr. Teo's CDA project is aimed at engaging Veterans' close social relationships in the treatment of their depression; this project is funded through 2020. Dr. Teo's research approaches include survey development and secondary data analyses of population-based datasets.

Dr. Teo's current projects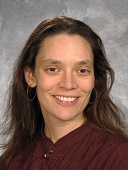 ANAÏS TUEPKER, PHD, MPH, is a sociologist and health services researcher whose work focuses on improving interprofessional education, innovation and employee engagement, and the VA's adoption of a team-based Patient Centered Medical Home model for primary care. She is the Director of the HSR&D Interprofessional Learning & Practice Partnered Evaluation Center, funded by VA's Office of Academic Affiliations and QUERI. She is a co-investigator on several studies examining services and care for marginalized populations such as women Veterans and Veterans experiencing homelessness. Her research interests include participatory approaches to health system redesign as well as access to care for marginalized populations, both topics on which she has conducted research within VA and with community groups in Portland. Her work frequently mixes qualitative and quantitative research and evaluation designs as part of a realist approach. She is an active participant in the OHSU-PSU Social Determinants of Health Initiative.

Dr. Tuepker's current projects
return to top