Attention A T users. To access the menus on this page please perform the following steps. 1. Please switch auto forms mode to off. 2. Hit enter to expand a main menu option (Health, Benefits, etc). 3. To enter and activate the submenu links, hit the down arrow. You will now be able to tab or arrow up or down through the submenu options to access/activate the submenu links.

Center to Improve Veteran Involvement in Care (CIVIC)
Current Fellows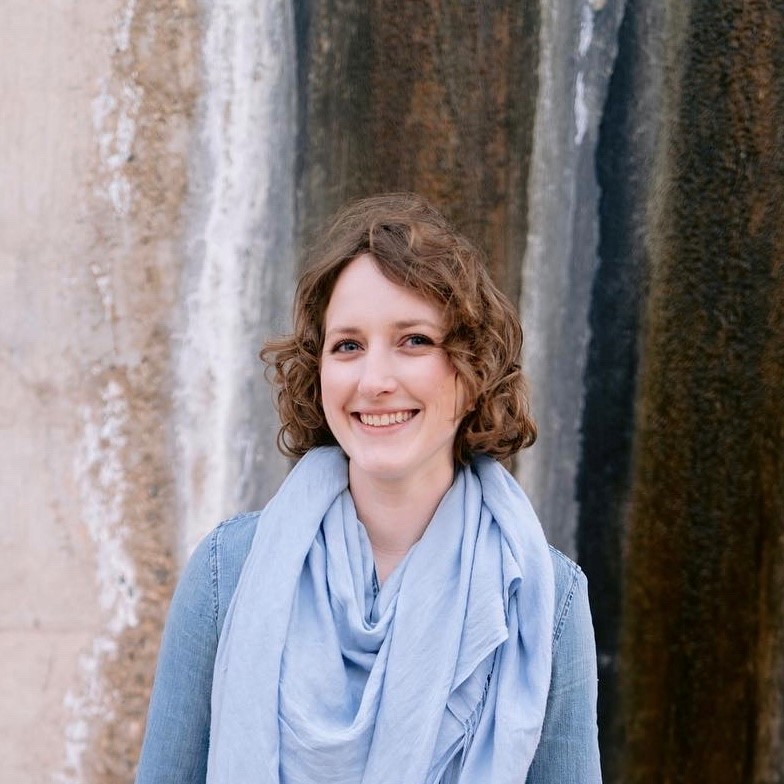 Brooke Jespersen, PhD
Fellowship Period: 2023 - present
Fellowship Track: Independent Investigator
Dr. Brooke Jespersen received her Ph.D. in Anthropology from Case Western Reserve University in 2023, where she developed expertise in cross-cultural aging, migration, and qualitative methods. Her research projects are united by an interest in how individuals and families pursue well-being and meaningful lives, despite constraints at multiple levels of the environment. For example, Dr. Jespersen employed remote ethnographic methods to understand the role of migration in older Puerto Rican adults' quests for a subjective good old age. By tracing older adults' quests across space and time, she showed how nation-state power structures beyond US migration law simultaneously condition migration as a strategy for the pursuit of a good old age and contribute to the inequitable circumstances that make a good old age hard to find for some groups. Dr. Jespersen has additionally published work on how neighborhood structural factors and social processes contribute to child well-being. She holds an M.A. in Medical Anthropology and Global Health from Case Western Reserve University and a B.A. in Anthropology and Spanish from Western Washington University.
Professional Interests and Goals: Dr. Jespersen's future research aims to improve access to, and delivery of, healthcare services for older adults in rural areas. She is especially interested in the relationship between healthcare access, geriatrics, and the ability of older adults in rural areas to "age in the right place," or places that align with their preferences and needs.
Why did you apply to the Fellowship with CIVIC?
"In my dissertation research, I learned that older adults in rural areas of Puerto Rico faced many barriers to accessing health services. These barriers contributed to their decisions to migrate to the US mainland, even if they would have preferred to spend old age in Puerto Rico. While some aspects of this process are specific to Puerto Rico's neocolonial status, the struggle to access health services is common to older adults in rural areas throughout the United States. I pursued the CIVIC fellowship to acquire the methodological and topical training necessary to transition to an applied research career focused on improving healthcare access and quality of life for rural older adults. CIVIC's strengths in rural health, healthcare access, and Veteran engagement also made the fellowship a great fit."
What projects are you or will you be working on?
"I anticipate working on projects related to healthcare access and delivery in rural areas, aging, chronic multi-symptom illnesses (e.g. Gulf War Illness), and home- and community-based models of care."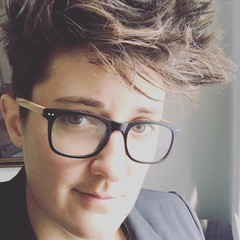 Abby Mulcahy, PhD, MPH
Fellowship Period: 2021 - present
Fellowship Track: Independent Investigator
Dr. Abby Mulcahy is an Office of Academic Affiliations Health Services Research & Development and AcademyHealth Delivery System Science fellow at the Center to Improve Veteran Involvement in Care at the VA Portland Health Care System.
Dr. Mulcahy completed their PhD in Public Health at Oregon State University in 2021 with a graduate minor in Women, Gender, and Sexuality Studies. Dr. Mulcahy received the S. Marie Harvey Sexuality and Reproductive Health Fellowship to complete their dissertation.
During their doctoral training, Dr. Mulcahy was an instructor of record in public health courses, including Introduction to the US Healthcare System and Introduction to US Health Policy, and on the leadership team for the Human Services Resource Center. In addition, Dr. Mulcahy worked as a graduate research assistant under Dr. Megan Cahn at the Legacy Research Institute and as the executive director of the Corvallis Multicultural Literacy Center.
Dr. Mulcahy holds a BA in political science from the University of Wyoming and an MPH in public health policy and management from Texas A&M University.
Professional Interests and Goals: "My research interests center around three nodes - gender, disability, and aging. I am particularly interested in where these overlap (as well as other multiple-minority groups), healthcare needs, health care use, and resilience.
My goal is to employ a positive deviance framework to identify what tools/strategies/resources make members of multiply-minoritized groups successful and to re-engineer these to improve health equity overall. The VA is the ideal place to do this work due to the volume of longitudinal data available and mentorship opportunities available with researchers already doing this work."
Why did you apply to the Fellowship with CIVIC?
"I applied to join CIVIC, in part, because joining the VA system is a homecoming of sorts. My father served in the United States Air Force. After he retired, my mother became a civil servant. I grew up on military bases, surrounded by servicemembers, Veterans, and their families. Joining CIVIC was a way for me to give back to them using my training in health services research."
What projects are you or will you be working on?
I anticipate working on projects related to suicide prevention, sexual and reproductive health, and aging, as well as charactertistics and health care use of Veterans, Veteran VA users and non-users, and non-Veterans (civilians).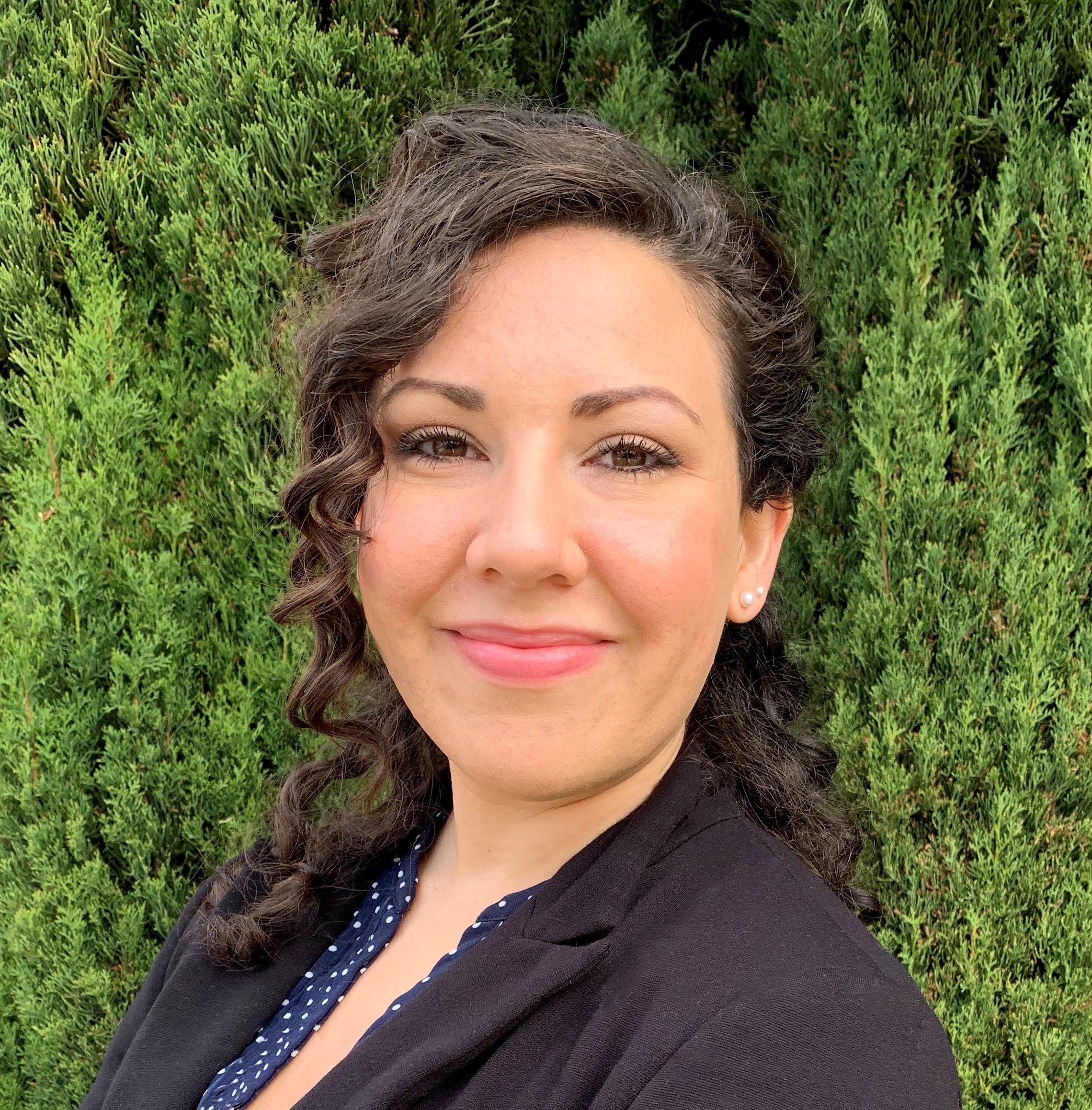 AnnaMarie O'Neill, PhD
Fellowship Period: 2022 - present
Fellowship Track: Independent Investigator
Dr. AnnaMarie O'Neill completed her Ph.D. in Applied Psychology with an emphasis in Social Psychology at Portland State University in 2022. Her research has been unified by her passion for understanding social determinants of health (like interpersonal relationships, workplace policies, social inequality). In addition to observational research, she has conducted field experiments to find the most effective workplace interventions aimed at promoting the health and well-being of military employees and their loved ones. In 2020, she worked as a summer associate at the RAND Corporation to bolster the Department of Defense's organizational capacity to prevent military sexual assault as well as to foster an ongoing method to learn about the needs of Army spouses through panel surveys. Throughout her career, she has trained other researchers in statistics such as meta-analysis while she worked as a Psychiatric Research Assistant at the University of Nevada School of Medicine and dyadic intervention analysis (i.e., evaluating an intervention on a linked pair like a couple) during her graduate program at Portland State University. Her volunteer work has included helping callers at the Crisis Call Center by providing immediate crisis intervention, suicide prevention, and child protection referrals.
Professional Interests and Goals: Dr. O'Neill's research interests are focused on two lines of research: 1. Preventing firearm injury and suicide through scalable interventions and 2. Developing more holistic treatments for chronic health problems (particularly chronic pain) that incorporates couple-level intervention components. Her overarching goals are to prevent firearm injury and suicide and to ameliorate chronic health conditions by leveraging close relationships, which play a major role in shaping health and well-being. Veterans are disproportionately affected by these problems and new strategies to address them are needed.
Why did you apply to the Fellowship with CIVIC?
"I was drawn to the fellowship with CIVIC because I am passionate about the research being conducted at CIVIC and I wanted to learn from the incredible investigators here. I wanted to do impactful research that protects and promotes the health of Veterans and their loved ones."
What do you hope to gain from the Fellowship?
"I want to grow as a researcher. Specifically, I wanted to further develop my quantitative and qualitative methods skills to truly become a mixed methodologist, learn more about barriers to care for marginalized populations and how to address them, gain experience in designing scaleable interventions, and cultivate a network of investigators who I can learn from and collaborate with."
What projects are you or will you be working on?
"I am working with Dr. Carlson on designing social interventions to prevent firearm injury and suicide of rural Veterans. I anticipate working on other projects related to suicide, trauma, chronic health conditions, well-being, gender, and barriers to accessing health care."
return to top