Attention A T users. To access the menus on this page please perform the following steps. 1. Please switch auto forms mode to off. 2. Hit enter to expand a main menu option (Health, Benefits, etc). 3. To enter and activate the submenu links, hit the down arrow. You will now be able to tab or arrow up or down through the submenu options to access/activate the submenu links.

Center to Improve Veteran Involvement in Care (CIVIC)
Research Newsletter
CIVIC Publishes a newsletter multiple times a year that features news, summaries of recent and high impact publications from investigators, advertises upcoming center events, as well as other CIVIC highlights.

Research Newsletter
| | | |
| --- | --- | --- |
| August 2022 | | Volume 6 Issue 2 |
Introduction
As I write this, we have just past the midpoint in August, and it sure feels like summer is flying by. Sometimes it helps to slow things down, and that is just what we have tried to accomplish in this issue. We take some time to do a deeper dive into Dr. Jennifer Barton, alongside Rachel Matsumoto and Chris Larsen, both members of her research team at CIVIC. As you'll see, Dr. Barton is a rheumatologist, but she also possesses a strong background in writing. Her attention to the written word is fitting, given the focus of her research on communication between clinicians and patients, and we have a story about work she and her colleagues have done creating a communication tool to support patients with rheumatoid arthritis. As the COVID-19 pandemic lingers on, we also dig into research on how pandemics can have implications for health disparities. And in our final special item in this issue, we share an update on the state of research on rural veteran health.
Alan Teo, MD, MS
Editor-in-Chief
Investigator Story: Jennifer Barton, MD, MCR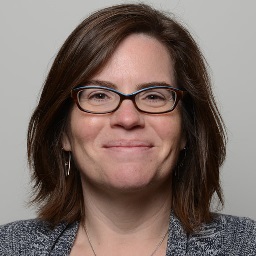 Producing the next great American novel doesn't come easily. That was a realization Dr. Jennifer Barton made after graduating from college with an English degree. Little did she know at the time that she would eventually achieve author status in the world of medicine and more, bridging the gap between research and clinical interventions.
Initially, Dr. Barton did not stray far from literature, taking an unpaid editorial internship at Harper's Magazine and eventually becoming a full-time assistant editor. While the world of writing was both "exciting and intimidating," Dr. Barton felt her contributions lacked purpose. Reconsidering her career, a memorable social justice lecture by a physician-writer during college provided a spark. So, she pursued her medical degree first through pre-medical classes at Columbia University, followed by medical school at SUNY Stony Brook.
Abstract Thoughts with Dr. Barton's Team
| | |
| --- | --- |
| Rachel Matsumoto, MS | Chris Larsen, BS |
What do you enjoy most about your current position/work?
Both Rachel and Chris share a love of working with Veterans and learning on the job:
"They often have a funny joke or a good story that makes me smile."
"Gaining perspectives across healthcare means a lot to me."

What helps you balance work and clear your head when you're feeling stuck?
Nature breaks and hobbies are key:
"When I feel stuck or need a moment to reset, I'll lay in the sun for a few minutes. I'm a big advocate of what I call 'Sunshine Hour.' I also cross stitch and am learning to sew."
"I'll play music or take my dog out for a little walk."

What is the most difficult part of your work?
The research cycle can bring both challenge and opportunity:
"I love a routine and when you switch it up, it takes a minute to find the groove."
"I have a constant feeling like more should be getting done given how much work we all put into things. The iterative nature of healthcare and research is difficult but rewarding at the same time."

What are your future goals or plans?
Self-growth as a guiding force:
"I've been very casually learning Italian for about a year. I'd love to go there and make my way around speaking the language."
"I'm applying to medical school to ideally become a clinician-researcher. I can't turn off that part of my brain that thinks things can be better. I love interacting with people and helping them be healthy and happy."
"Ask Me What Matters": Developing a Tool to Facilitate Clear Communication Between Clinicians and Patients with Rheumatoid Arthritis

by Arielle Hughes, MS

Treatment outcomes for those with chronic health conditions, such as diabetes and rheumatoid arthritis, can be improved through clear communication about treatment goals between patients and clinicians. Barriers to clear communication include clinician burnout or high caseload, lack of resources for patients (i.e., referrals for mental health services), difference in agendas between patient and clinicians, and time constraints. CIVIC Core Investigator and Rheumatology Section Chief at VA Portland Health Care System, Dr. Jennifer Barton and colleagues developed a tool to help elicit goals by facilitating clear communication between patients with rheumatoid arthritis and their clinicians.

Recent Review Investigates Why Pandemics Are Hard On Vulnerable Groups

by Chris Larsen, BS

The COVID-19 pandemic has affected us all, but not equally. How can lawmakers, industry leaders, and society more broadly protect the most vulnerable from the worst impacts during infectious outbreaks? Have past responses to pandemics exacerbated health disparities, and if so, what can be done to mitigate them in the future? To try and answer these questions VHA Office of Health Equity (OHE) and Health Services Research & Development (HSR&D) commissioned multiple studies investigating health disparities in pandemics.
Mapping the Road Ahead: The State of VA Rural Health Research
Rural Veteran health care is complex. Rural communities have older, sicker, and poorer residents with limited access to health care and medical resources in comparison to urban residents. Challenges such as lack of internet or broadband access, existing and predicted clinical workforce shortages, and rural hospital closures all add to the challenges rural Veterans face when seeking health care. The Veterans Health Administration (VA) is uniquely positioned to address these disparities. The VA is the largest integrated health care network in the United States and cares for 2.7 million rural Veterans across the nation. Within the VA, legislation like the CHOICE and MISSION Acts, initiatives centered on the delivery of telehealth care services or increasing care access, and rural health research activities all aim to reduce the challenges Veterans face when trying to take care of their health.
In Memory of John Lind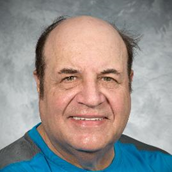 The CIVIC community has lost a dedicated and long-time member of our Veteran Engagement Group (VEG), John Lind, who passed away on June 27, 2022. John was an Army Veteran who served in Vietnam and had been an active member of VEG since its founding in 2014. He was a fierce advocate of patient engagement in research, having participated in multiple patient advisory boards and served as a non-scientific community member of the Portland VA Institutional Review Board. John prided himself on "not just being a Veteran but being able to do something to help other Veterans" through his involvement in VEG. His dedication never wavered, often volunteering to meet with investigators outside of regular meetings or participating in outreach efforts like presenting on behalf of VEG at OHSU Research Week. In addition to his Veteran engagement work, John worked at Walmart and was a snare drummer as well as co-founder and co-director of the Get A Life Marching Band. For over 20 years, he had marched with his band in parades across the country. His presence in VEG and his contributions to VA research will be greatly missed.
Media Mentions & Accolades
Dr. Shannon Nugent recently received an ORD-wide Post-COVID Conditions Collaborative Merit Award! The project is titled "Leveraging Knowledge of Chronic Multisymptom Illness to Improve Care for Veterans Post-COVID". Congratulations!
Dr. Kathleen Carlson was interviewed by OHSU for her work with the Gun Violence Prevention Research Center. Read the interview here!
Dr. Kathleen Carlson appeared on OPB's Think Out Loud to discuss a public health approach to reducing gun violence! Click here to listen to Dr. Carlson on Think Out Loud.
AcademyHealth highlights blog post from CIVIC fellow Dr. Abby Mulcahy!. You can read Abby's post here.
Dr. Jessica Wyse's work was highlighted in the NIH-supported newsletter Alcohol, Other Drugs, and Health: Current Evidence.
Dr. Kathleen Carlson was honored for an Outstanding Leadership Award within the OHSU School of Public Health. Congratulations!
Tyree Dingle, MS, an OHSU Student working with Dr. Jason Chen wrote a post on OHSU's On The Brain titled "Finding Your Value During Mental Health Awareness Month".
Newsletter Team
| | |
| --- | --- |
| Christopher Larsen, BS~Writer | Arielle Hughes, MS~Writer |
| Noah Jacobson, BA~Writer | Rachel Matsumoto, MS~Writer |
| Beau Edwards, BS~Managing Editor | Alan Teo, MD, MS~Editor-in-Chief |
return to top